Ergo/IBV ergonomic risk assessment software
Software that guides OHS professionals in choosing the best assessment method for each case, with recommendations for workstation design.
Streamline and standardise the generation of ergonomic risk reports in your company.
WHY ERGO/IBV?
Much more than simply an ergonomic risk assessment program.

+17 evaluation methods
Guides OHS technicians with a module selection wizard
Tailored reports
Recognised by regulatory and inspection bodies

Online licence
Harness all the benefits of Ergo/IBV from any location
On-site data collection
The Ergo/IBV Tool app allows data collection on the move

Streamline your analyses and reports
Combines methods and standards to determine the level of risk for each task

Certified training
Receive training in the use of the Ergo/IBV software

Permanently updated
Includes the latest methods and modules of interest to professionals

Customer area
Training, expert advice and technical support
COMPANIES THAT TRUST ERGO/IBV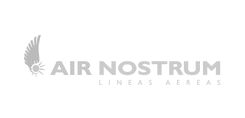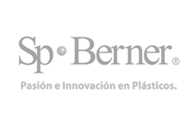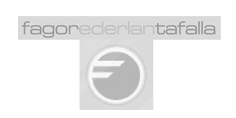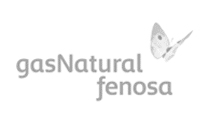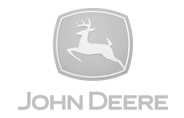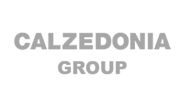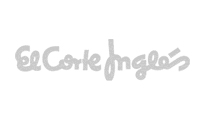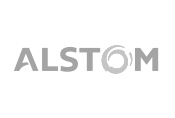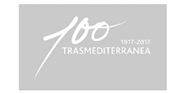 The work we carry out in the logistics sector makes the assessment of ergonomic risk levels a key element in guaranteeing the health of our workforce. Using Ergo/IBV has been key to carry out ergonomic risk assessments in an easier way, because it is so intuitive to use and it also offers suggestions for the resolution of real cases, which makes it easier to learn to use it. Undoubtedly, it is the reference software for the assessment of ergonomic risks
Head of Safety and Occupational Risk Prevention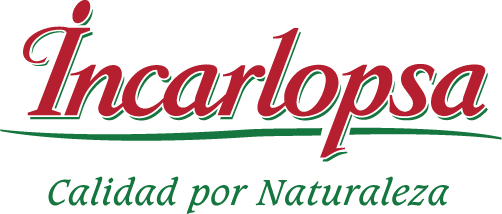 Undoubtedly , Ergo/IBV makes our work so much easier due to its usability and to the ergonomic risk assessment methodologies it provides. Also, the service provided by their expert team is really useful, especially when we first started using the software. Totally recommendable
Head of ORP: Ergonomics and Psychosocial Factors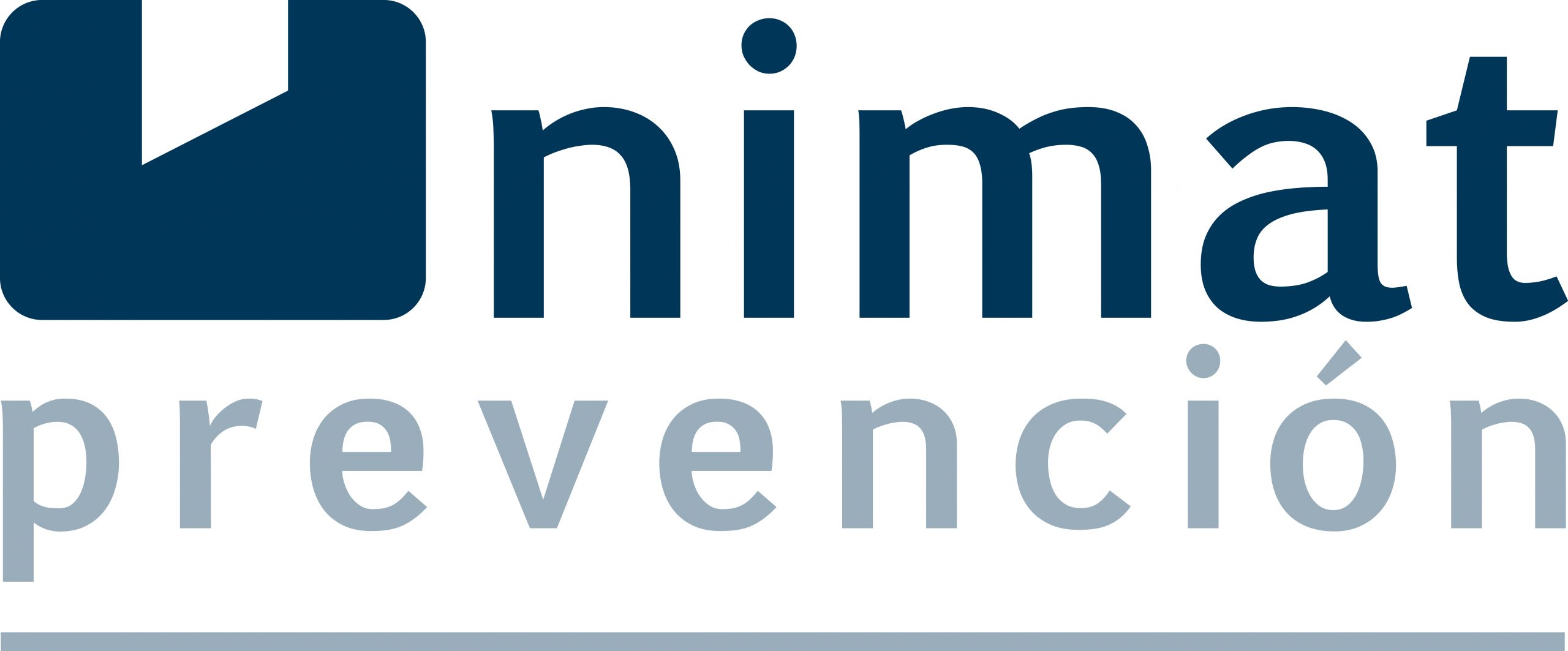 An objective of Unimat Prevención is to asses ergonomic risks and offer solutions to reduce the risks we detect. We can achieve this objective using Ergo/IBV, not only due to the different methods it offers, but also because the program is so easy to use. Moreover we can rely on excellent technical support.
Coordinator of Ergonomics and Psychosocial Factors
In our commitment to information security, the "Instituto de Biomecánica de Valencia IBV" has an Information Security Management System certified in accordance with the ISO/IEC 27001:2013 standard and the certification of conformity with the National Security Scheme, category MEDIA, in accordance with the requirements of Royal Decree 3/2010, of 8 January, which regulates the National Security Scheme in the field of electronic administration.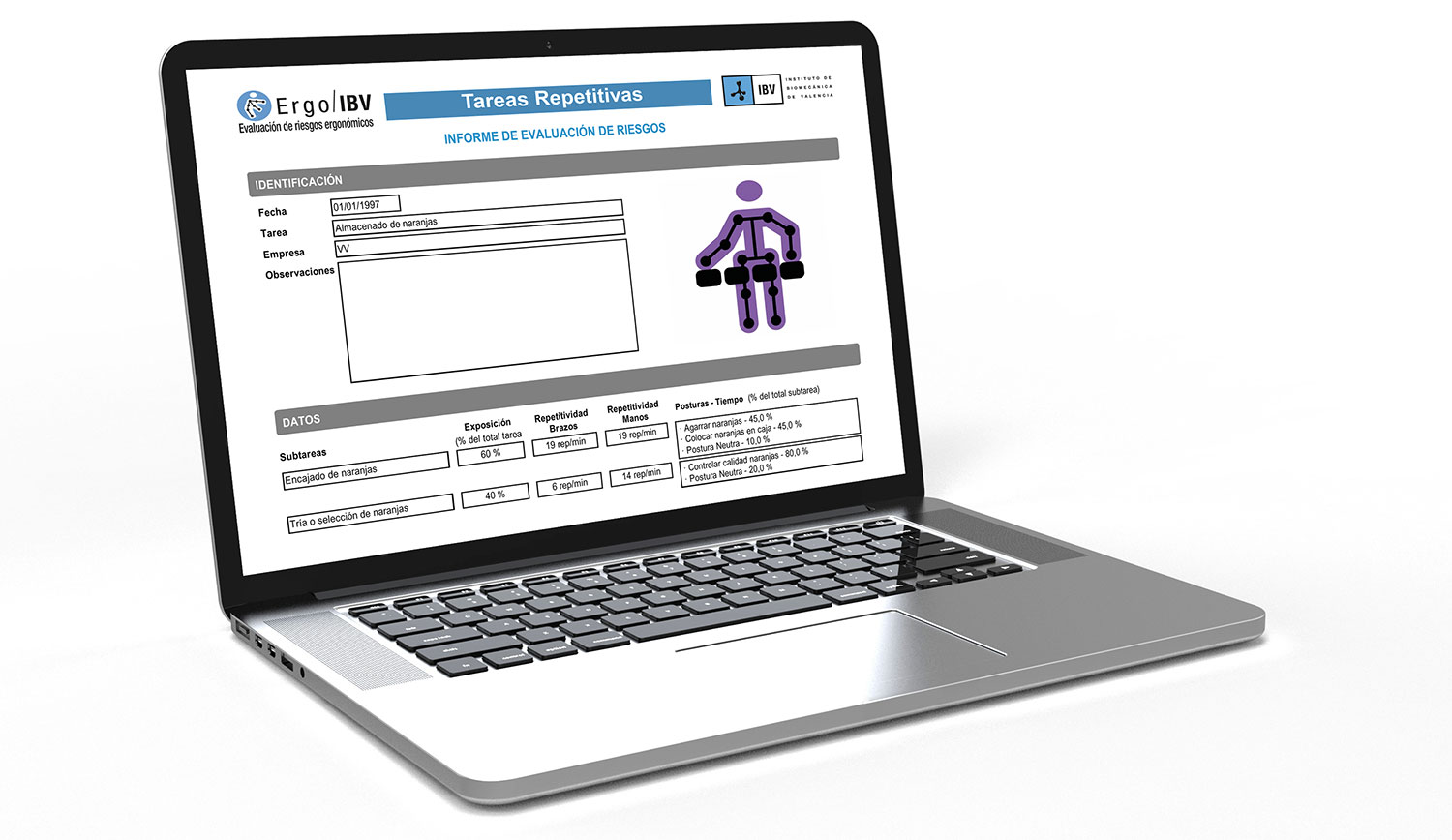 Over 25 years as the most widely used ergonomics software in the Spanish-speaking world
ERGO/IBV is the result of more than 25 years of research applied to the evaluation of ergonomic risks and workstation redesign, and it has become the most widely used software by prevention and occupational health technicians.
With a strong multidisciplinary team of professionals with extensive experience in ergonomics and biomechanics behind them, Ergo/IBV provides services to more than 2,000 customers, both English and Spanish speaking, distributed across the world and working in multiple sectors.
Ergo/IBV is compatible with ErgoIA artificial intelligence software for analysing repetitive tasks and awkward postures